Bee Aware Month! September is the month dedicated to our tiny heroes, and rightly so! Bees help us in so many ways that they deserve an entire month just for them. Bee Aware Month is organised by Apiculture New Zealand with a vision to bring awareness and educate people on the wonder of Bees.
We are donating $5 from every manukasouth.com order made during September to Apiculture New Zealand's Bee Health Research and Education Fund. This fund looks at ways of improving bee health and education about bees and their importance to our world.
There are so many benefits of Mānuka honey but let's talk about Immunity. Having a healthy immune system is important for every member of the family, and the great thing about Mānuka Honey is it so easy to add into your daily routine, your kids (over 12 months) will look forward to their daily dose of Mānuka Honey just as much as you!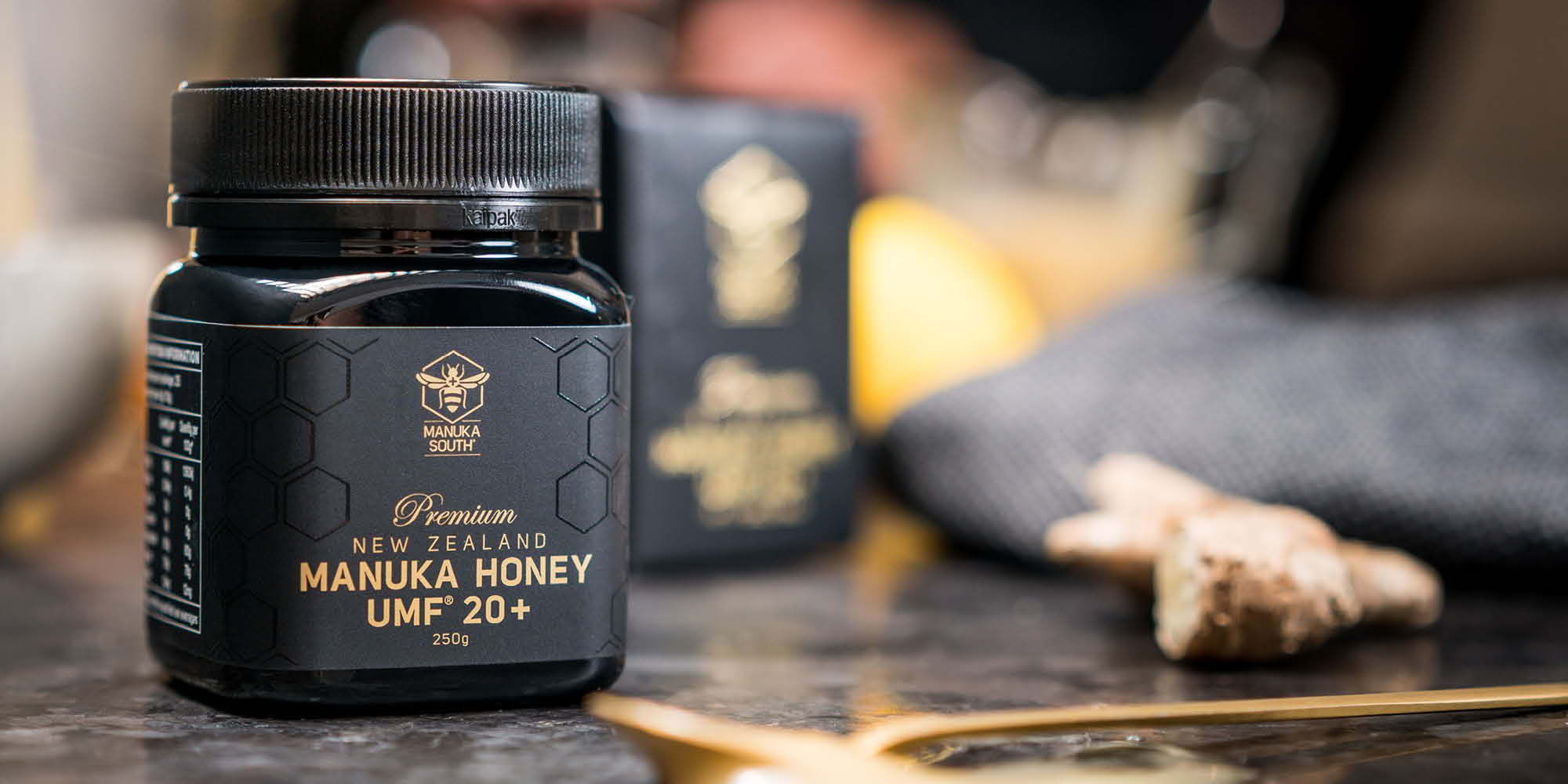 How Mānuka Honey can Help Support your Immunity

When it comes to our tiny heroes, Bee's put the super in Superfood. Using the native Mānuka bush as their pollen source, our Bee friends can produce this amazing Mānuka honey with Antibacterial properties. Honey has been used throughout the centuries medicinally but it's only in recent years that researchers have discovered how the honey's powers actually work.
Mānuka honey can support the body's immune response. The higher the UMF rating number the more anti-microbial properties that are present, which may help your body inhibit growth of unwanted microbes. Raw honey also provides antioxidants to help your body's immune system. These are just some of the reasons people call Mānuka honey 'Nature's Superfood'.
When we are sick in my household, my go-to is always a hot drink with a teaspoon of honey. There's a reason why when we are sick we suck on lemon and honey lozenges, and add soothing honey to hot drinks. One reason is that the antibacterial properties of Mānuka honey can help your immune system fight bugs in the throat and in the gut, which can assist your body's recovery process.
It's also been touted to be pretty powerful at fighting sinus infections, music to the ears of anyone who suffers from regular sinus issues. This is because Mānuka Honey can inhibit the bacteria which causes sinus infections.
Just one teaspoon a day can give you and your family so many benefits, it's not just delicious!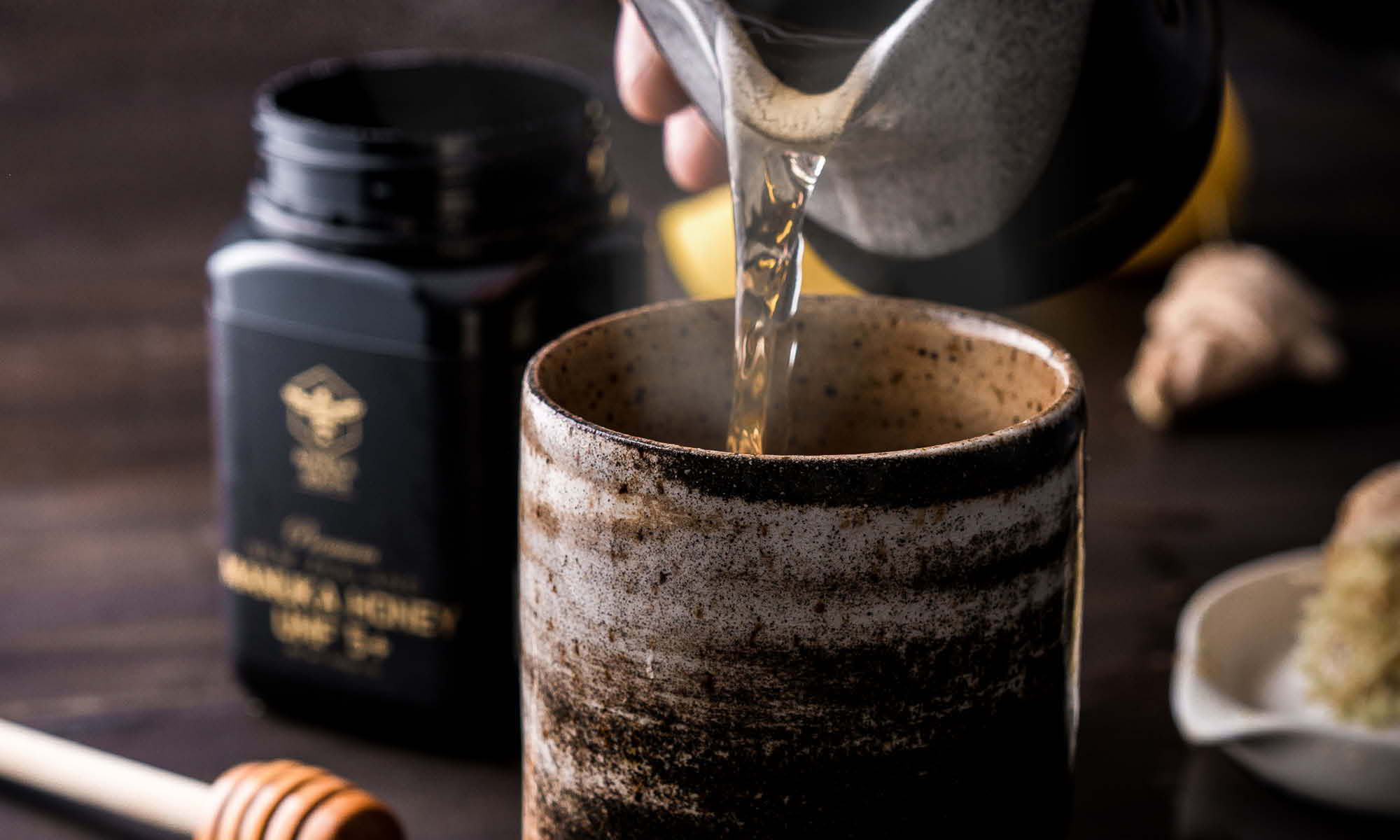 How you can enjoy your Mānuka Honey
I like to enjoy my Mānuka Honey in the morning to give me a natural boost throughout the day. Some of my favourite ways to use Mānuka Honey are:
Simply on toast
In my morning smoothie or coffee
As a sugar replacement on top of muesli
Just straight off the spoon
Mānuka Honey is heat stable, which means adding it to your daily cup of coffee or tea is not only a great sugar alternative to refined sugar but it won't lose it's health benefits when heated.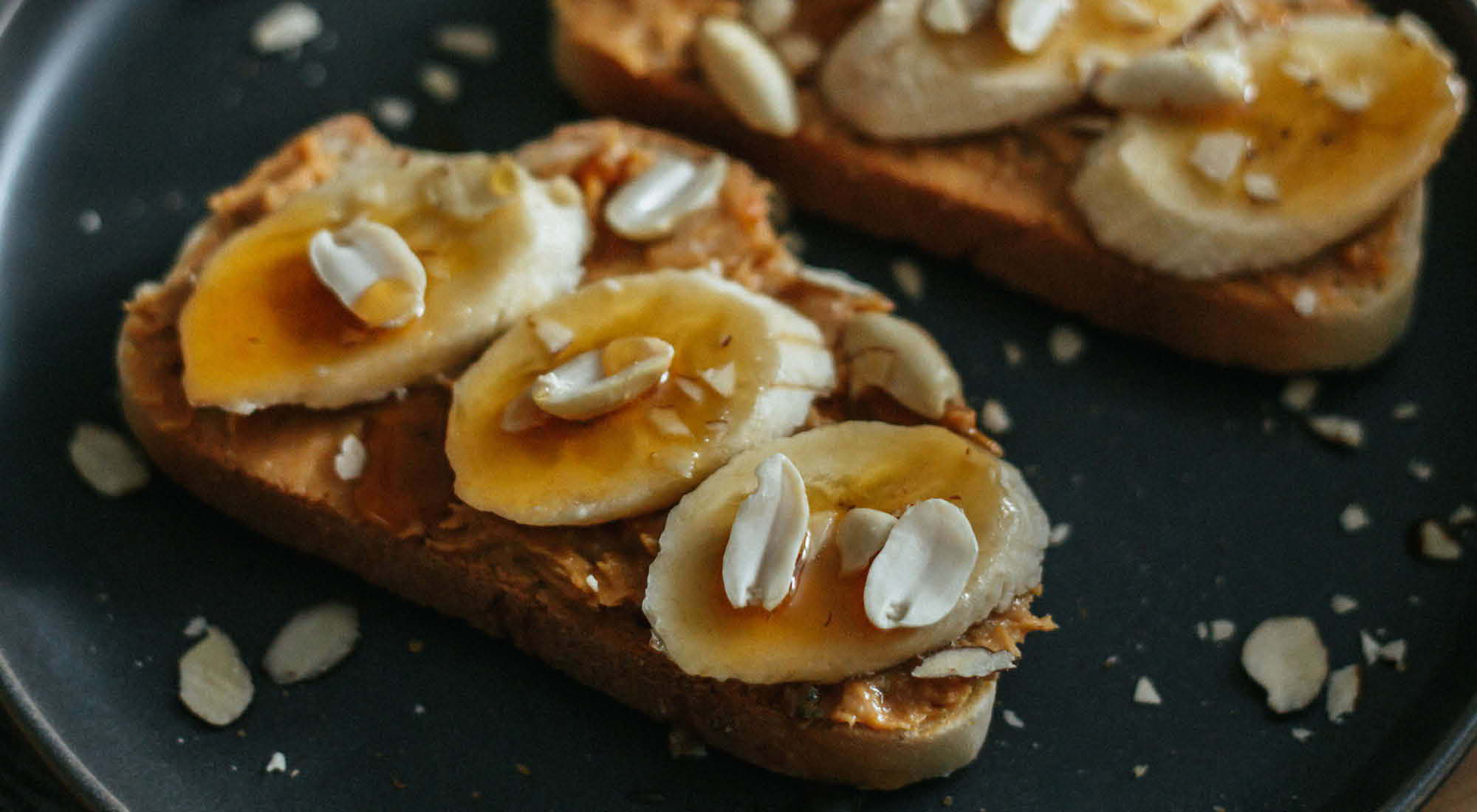 What is UMF™ Mānuka Honey?
New Zealand has a UMF™ Quality Assurance System, giving you the Golden Standard in Mānuka Honey.
UMF stands for Unique Mānuka Factor, which is a grading scales that honey producers have to rating the potency of Mānuka honey. The UMF rating reflects the concentration of 3 signature compounds found in genuine Mānuka Honey, MGO, DHA and leptosperin.
Dr. Peter Molan, lead researcher into the properties of Mānuka honey, made a recommendation to categorise Mānuka Honey by it's UMF – or Unique Mānuka Factor. This was because it was found that not all Mānuka Honey expressed the same efficacy when it came to breaking down harmful bacteria and microbes.
This all comes down to the different chemical markers found in Mānuka Honey and the varying levels of:
Dihydroxyacetone (DHA)
A naturally occurring compound, found only in the Mānuka flower. Once collected by bees and deposited in the hive, it begins to convert to Methylglyoxal.
Methylglyoxal (MGO)
A compound which exhibits antimicrobial properties which are different to those caused by natural hydrogen peroxide found in other honeys.
Hydromethylfurfuraldehyde (HMF)
This is an indicator that honey has been heated during storage. Sometimes honey producers will heat their honey to speed up the conversion of DHA to MG (it also results in an inferior, dark or 'burnt' looking product*.
Leptosperin for Authenticity
Leptosperin is a compound found only in Mānuka flower nectar and can only be created by nature. Measuring this unique component ensures the authenticity of Mānuka honey. Laboratory research also shows leptosperin content has anti-inflammatory properties that grows as the UMF™ scale increases.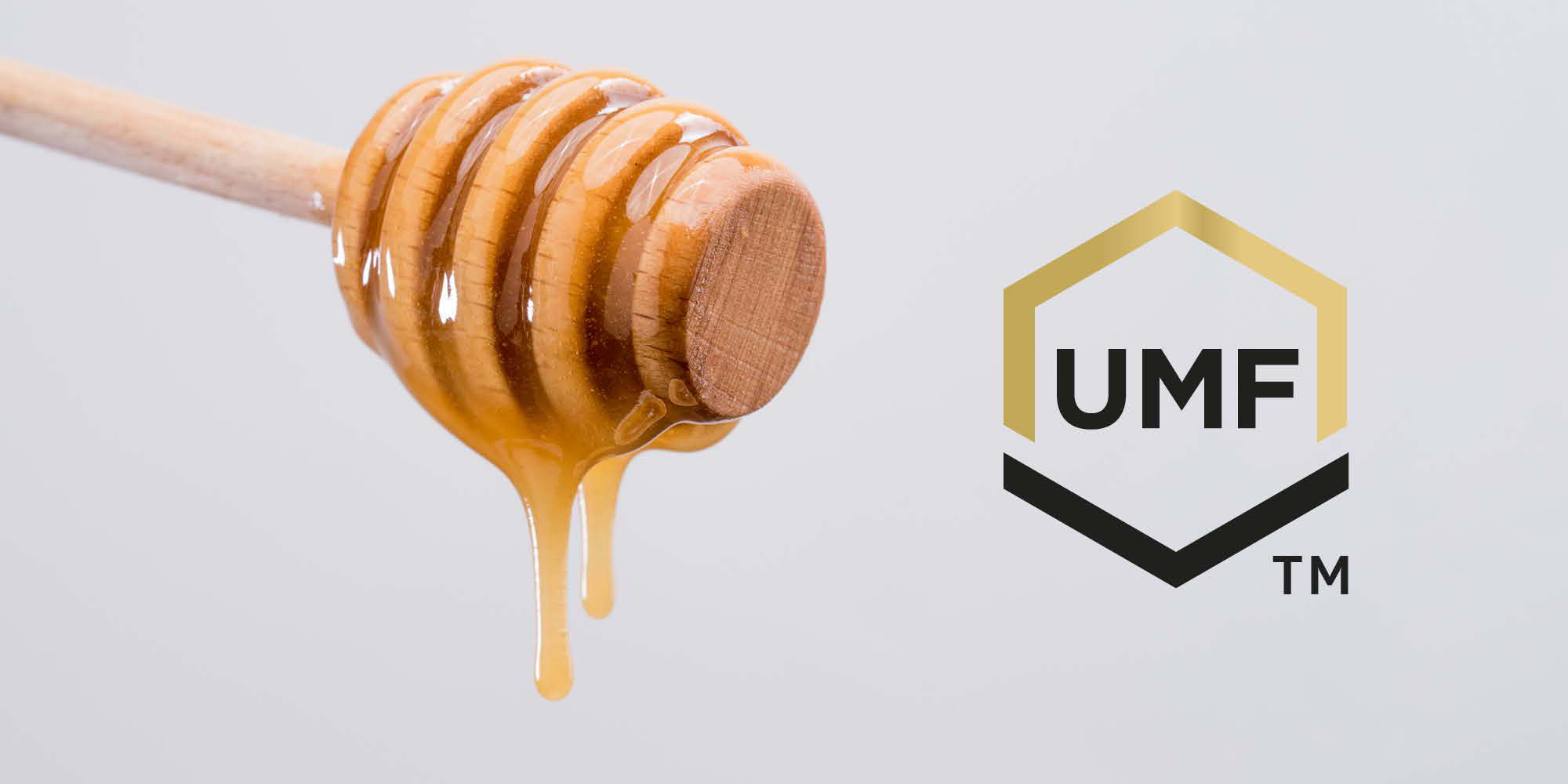 How can we help support the Bees?
One of the easiest ways we can all help the bees in planting Bee friendly plants, Bee's need food and in doing so, help pollinate our food. Apiculture have some great information on how you and your family can help the bees on their website https://apinz.org.nz/how-can-i-help-bees/
Here are some of the ways we like to help the tiny super heroes:
Plant bee-friendly plants
Provide shelter for bees
Have shallow water available
Help bees in need with sugar water
Buy honey and support your local beekeeper
Do not mow the lawns as often