It's that time of year again, which means it's time to start figuring out gifts to buy your friends and loved ones. This year, why not give the gift of health with Manuka South.
If you're struggling with ideas this year like me, don't worry, I am here to help! I have put together some gift suggestions that we at Manuka South think are great for everyone. Shopping for someone who has everything or who is really hard to buy for can be so difficult, but these luxury gifts are sure to make them smile and make your life much easier.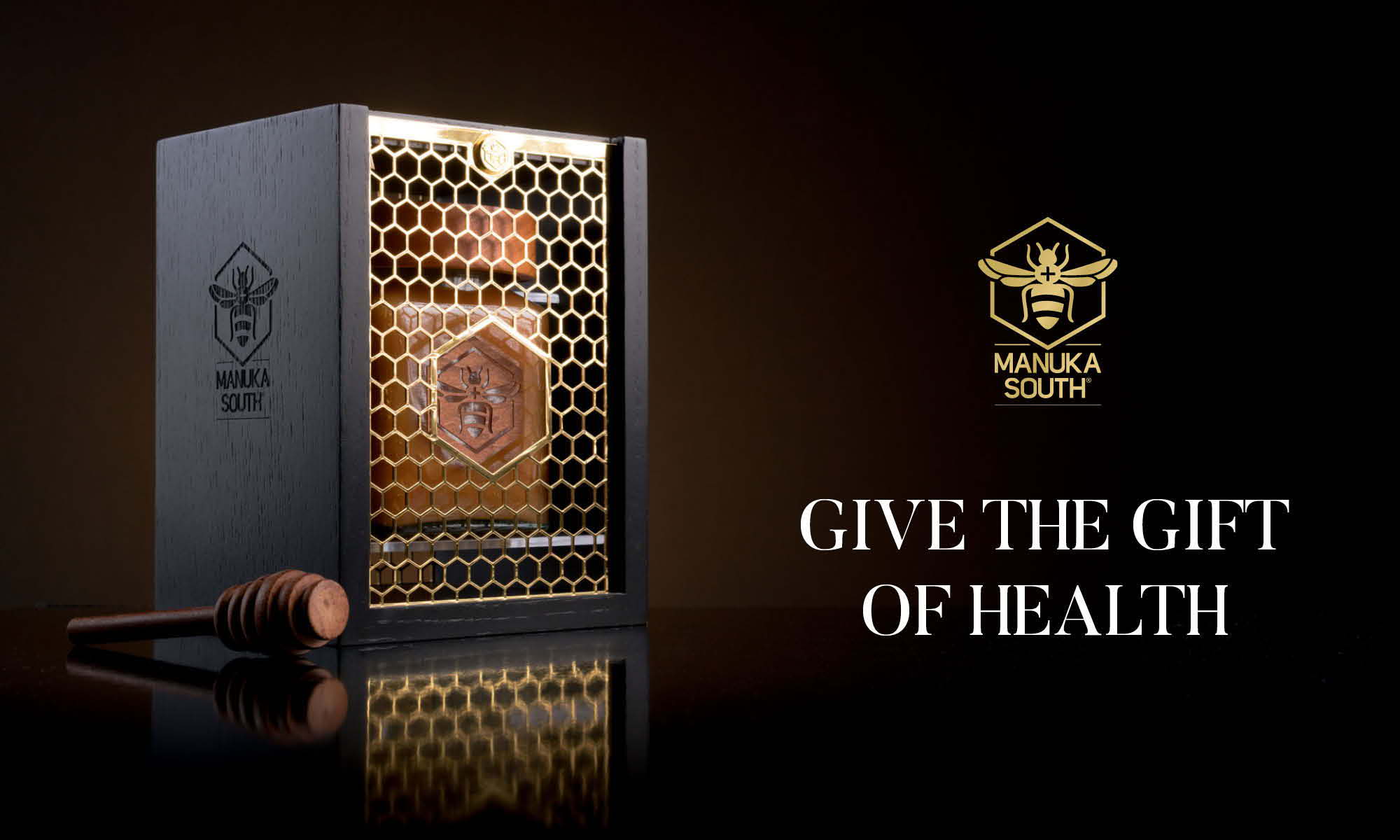 For the Everyday Honey Lover
Manuka Honey is a great gift idea for just about everyone!
With so many different varieties of honey available at Manuka South, you are sure to find one that your friends or family will love. Manuka South New Zealand UMF Manuka Honey comes with superior added health benefits and is considered to be a superfood by many. How about giving the gift of health this Christmas?!

Manuka honey is so versatile, you can use it on toast or cereal, for breakfast, in your coffee as a natural sugar replacement, on a platter as a perfect companion to cheese, or just simply on a teaspoon in the morning as an energy boost and to support your body's immune system.
Here are my 2 top picks below.
Premium New Zealand Manuka Honey Blend
Mainly sourced from the Central South Island of New Zealand, and known for its bold taste and silky texture, our premium Manuka honey blend offers a delicious taste of the hive.
This can be enjoyed by the entire family, the kids will love this spread on their morning toast and added to their delicious smoothie for a natural sugar replacement and a great morning energy boost!

UMF 5+ Manuka Honey (MGO 83)
Every batch of this unpasteurized, raw honey is tested, certified, and creamed to perfection for guaranteed UMF levels and exceptional quality. This can be enjoyed by the entire family.
I enjoy mine drizzled on top of my morning muesli to give my breakfast a flavour bomb and I know I am cutting out those unhealthy refined sugars.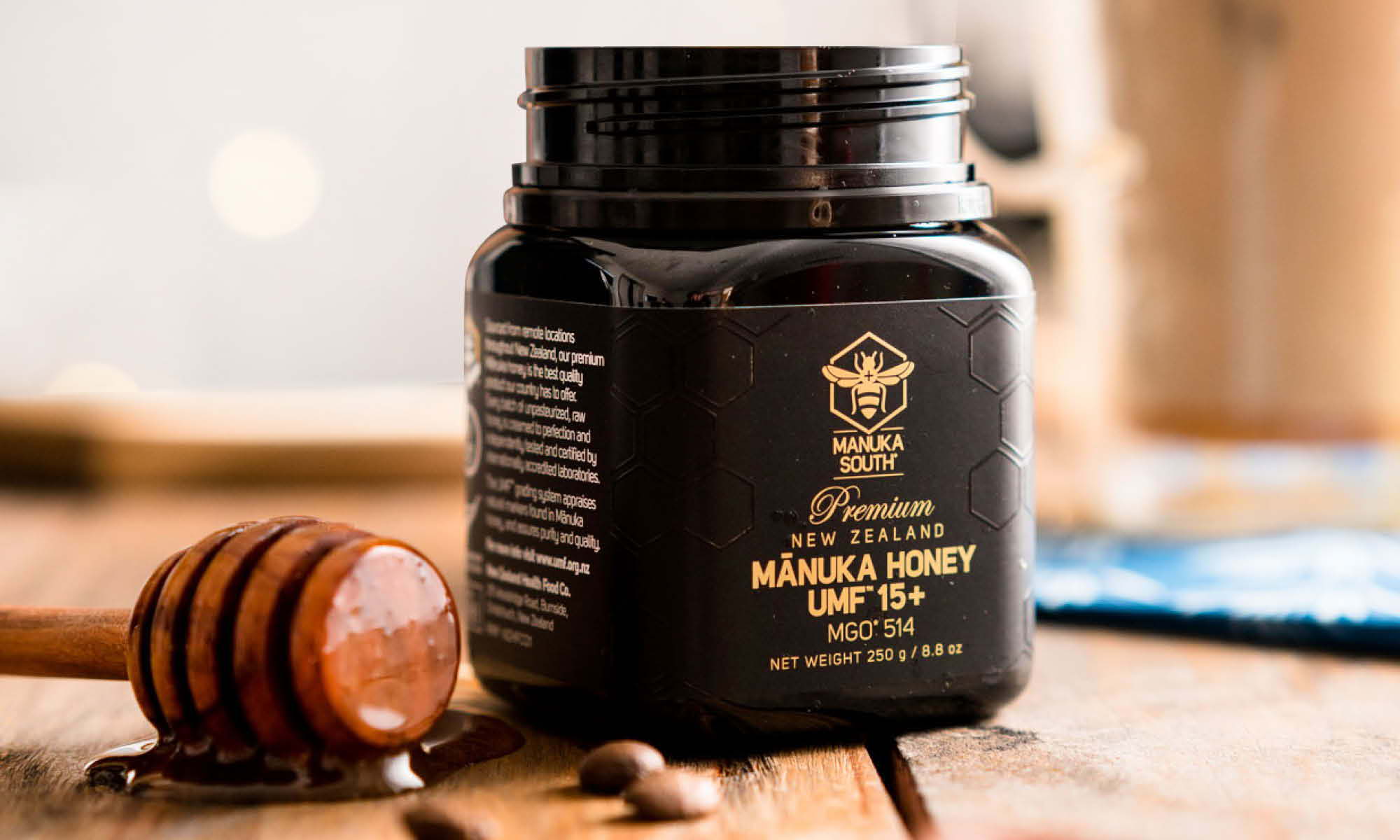 Gift Idea's for the Cheese Lover's

Now this one has to be one of my favourites. In our house, we eat honeycomb as a treat on its own, but honeycomb is the perfect addition to your cheese platter. Thank me later.

The sweetness of honey brings out the best of so many cheeses, a perfect pairing. We truly believe honey has a natural affinity with cheese! Cheese is one of those ingredients that has so many uses, and the same goes for honey. Combine cheese and Mānuka honey to make some delicious recipes.
The most common honey to add to a cheese board is honeycomb although you can drizzle any Mānuka honey on top of cheese. It will pair perfectly with bread, meat, and cheese! So, If your friend or family member is a strong cheese lover, we recommend accompanying your blue cheese with Manuka South Honeycomb, alternatively for those mild cheese lovers, go for a Brie or a Camembert and you cannot go wrong.
Not only is this gift unique, but it's delicious!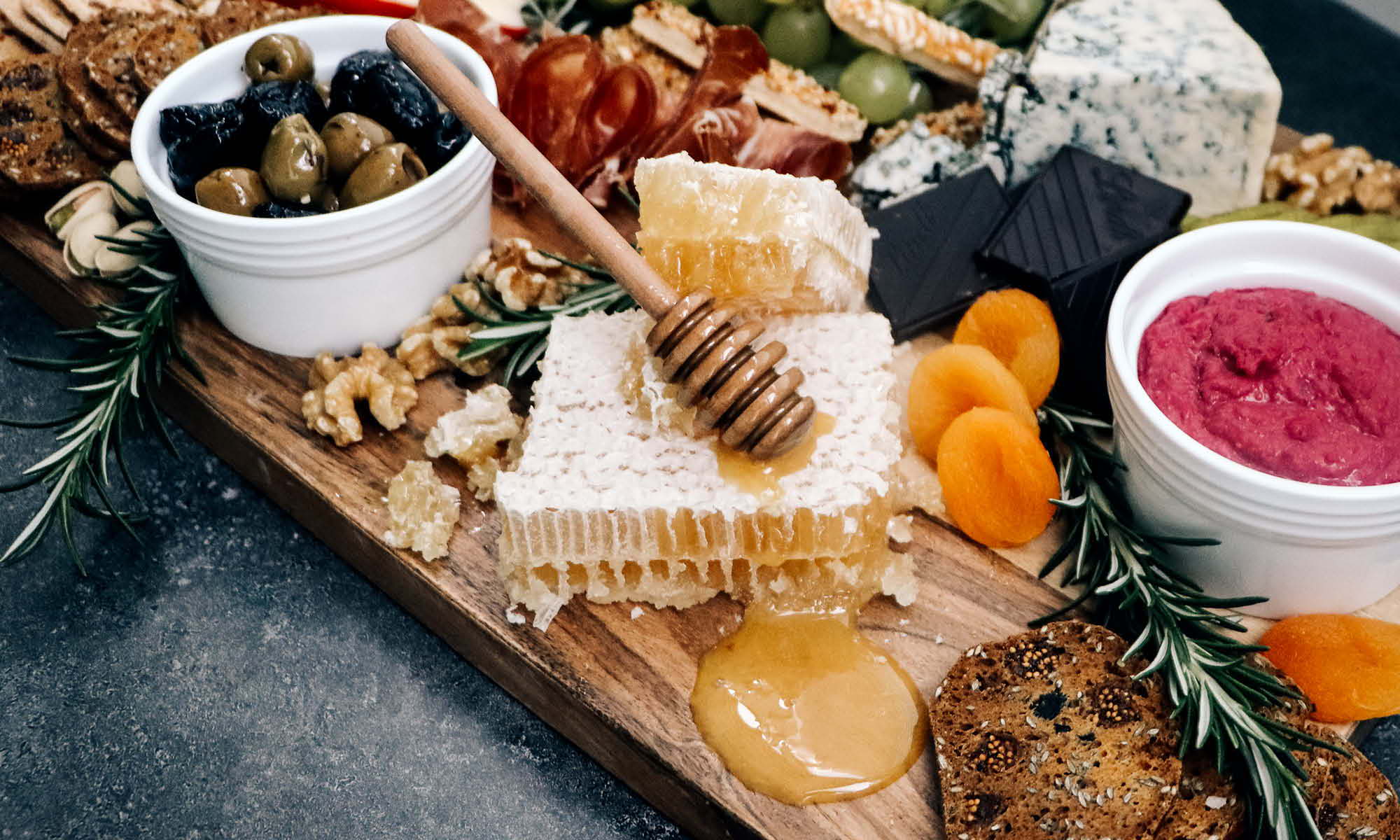 Gift Idea for the Bee Lovers

Know someone that loves bees? We have the perfect gift idea for any bee lover. Our New Zealand-made wooden gift bee builder kits! They are such fun and easy to assemble, plus they also make a really unique Christmas tree decoration!

Gift Idea for that person who is always on-the-go!

We have two products that are perfect for that person in your life who is always on-the-go
1. Our Manuka Honey Drops. Not only do they taste amazing, but they are individually wrapped so they can be taken anywhere, anytime! Perfect for travelling.
2. Our Manuka Honey UMF 15+ Propolis Oral Spray. Help support your loved ones' immune systems and overall well-being! Another product that is beautifully packaged and can go with them anywhere, anytime! Perfect to keep in your purse or pocket while out and about.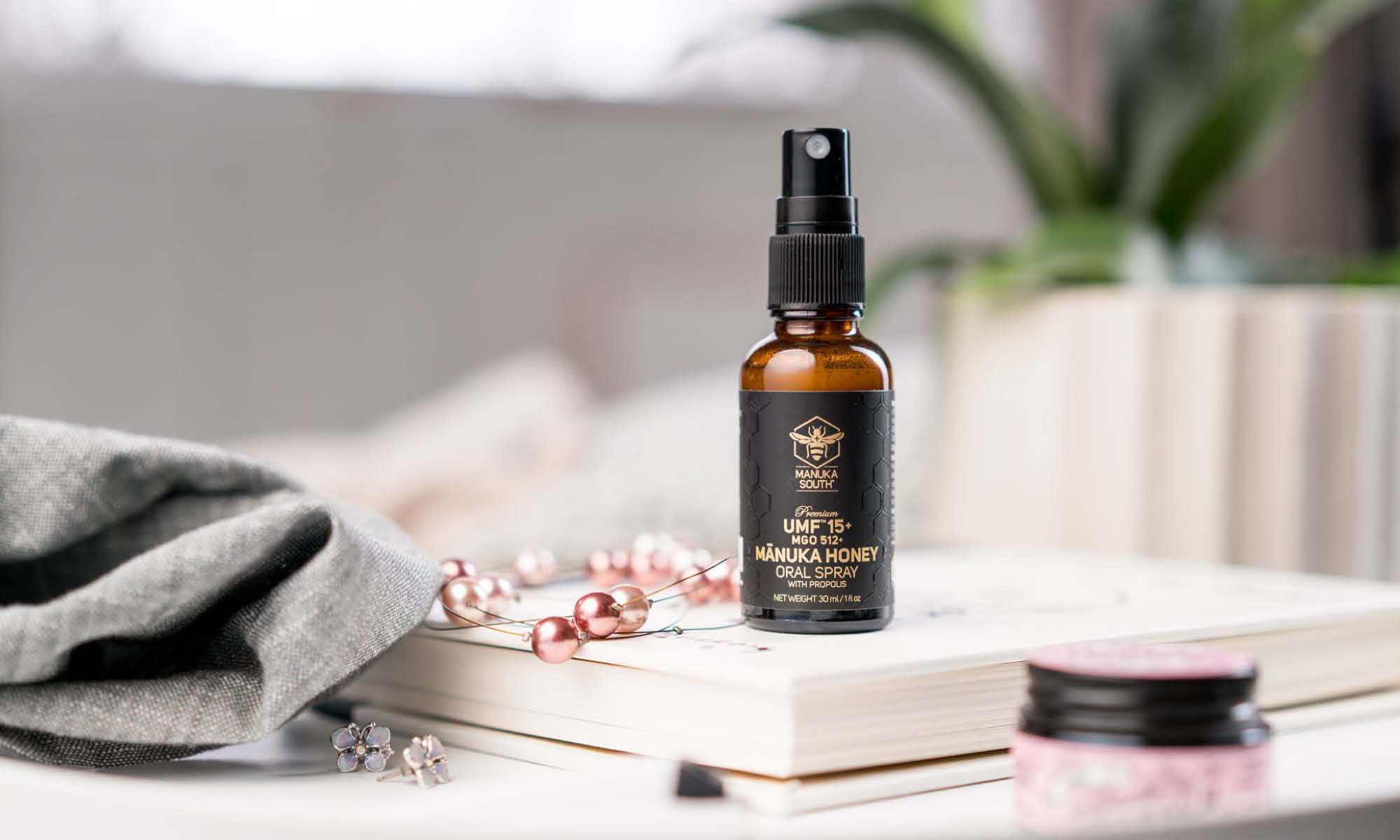 Customisable Designer Gift Boxes
Give the gift of health with our designer gift boxes. Each box is hand-picked and customisable to fit your Manuka South UMF Mānuka Honey needs.
You can mix'n'match Mānuka Honey of your choice (200g and 500g) in either our 3 Pack Gift Boxes or our 4 Pack Gift Boxes. These are fantastic gifts for families who enjoy natural superfoods.



Award Winning Limited Reserve
Our Limited Reserve collection is a gift that your loved one will treasure, as they will be the proud owners of some of the strongest UMF Mānuka Honey in the world. Harvested from the most isolated areas of New Zealand, it is in this un-spoilt and rugged environment that the Mānuka bush flourish and the world's best Mānuka honey is made.
Sourced from a remote location in the Northland region of New Zealand
Known for its bold taste and silky texture
The wooden case was designed right here in New Zealand, as a nod to the humble timber frame of the hive, as well as the honeycomb that the honey was extracted from.
Finished with wood oil, then hand polished with a special Mānuka beeswax-based polish
The same beautiful finish has been applied to the engraved Rimu jar lid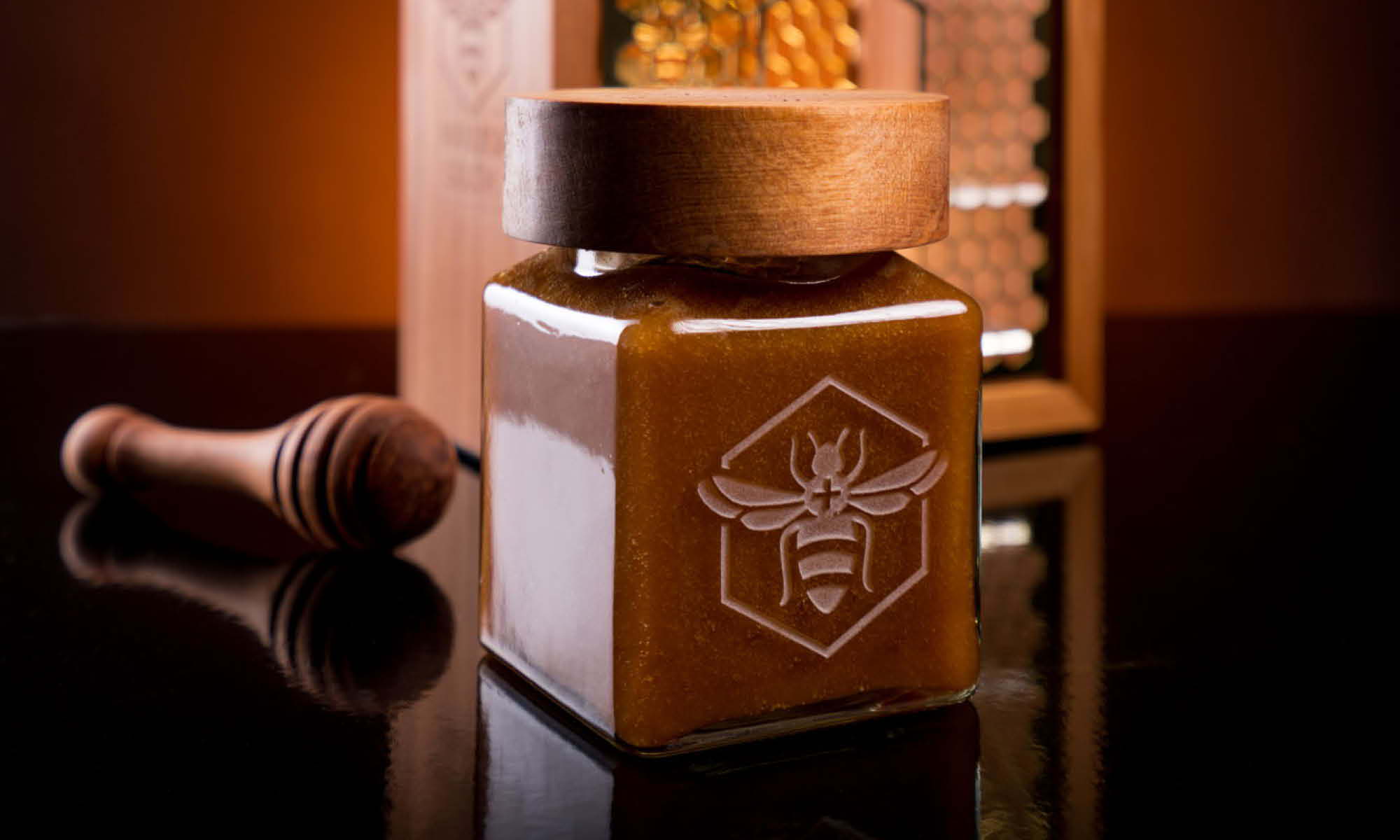 Sourced from a remote location in the Northland region of New Zealand
Known for it's the bold and silky texture
Some of the highest strength certified UMF Mānuka Honey available in the world
Each case has been carefully handcrafted in New Zealand
Laser-engraved Manuka South logo
Rose gold plaque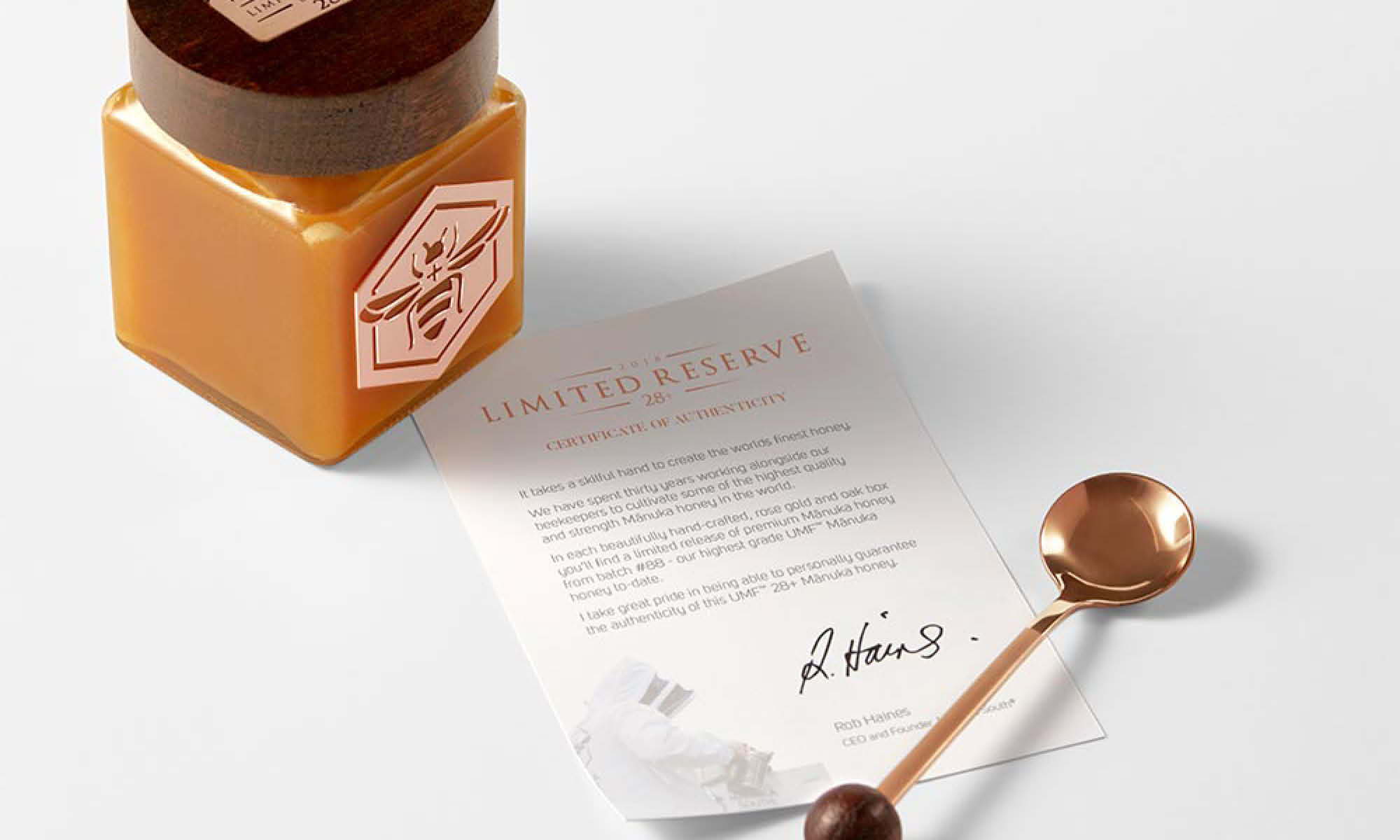 Limited Reserve UMF 32+ Manuka Honey / MGO 1835

Sourced from a remote location in the Northland region of New Zealand
Known for the bold and silky texture
This is one of the rarest and most potent Mānuka Honeys in the world
THis is the final chapter in our award-winning luxury honey range
19 karat gold plated details
Reconstituted leather interior
Custom-designed presentation case that has been hand-crafted in Christchurch, New Zealand
Certified by the UMF association
Certificate of authenticity hand-signed by Manuka South founders Rob and Sam Haines