Bee Pollen Science 
-
Considered a super food, Bee pollen contains nutrients that are all essential for our wellbeing and can help support your body's energy levels and immune system.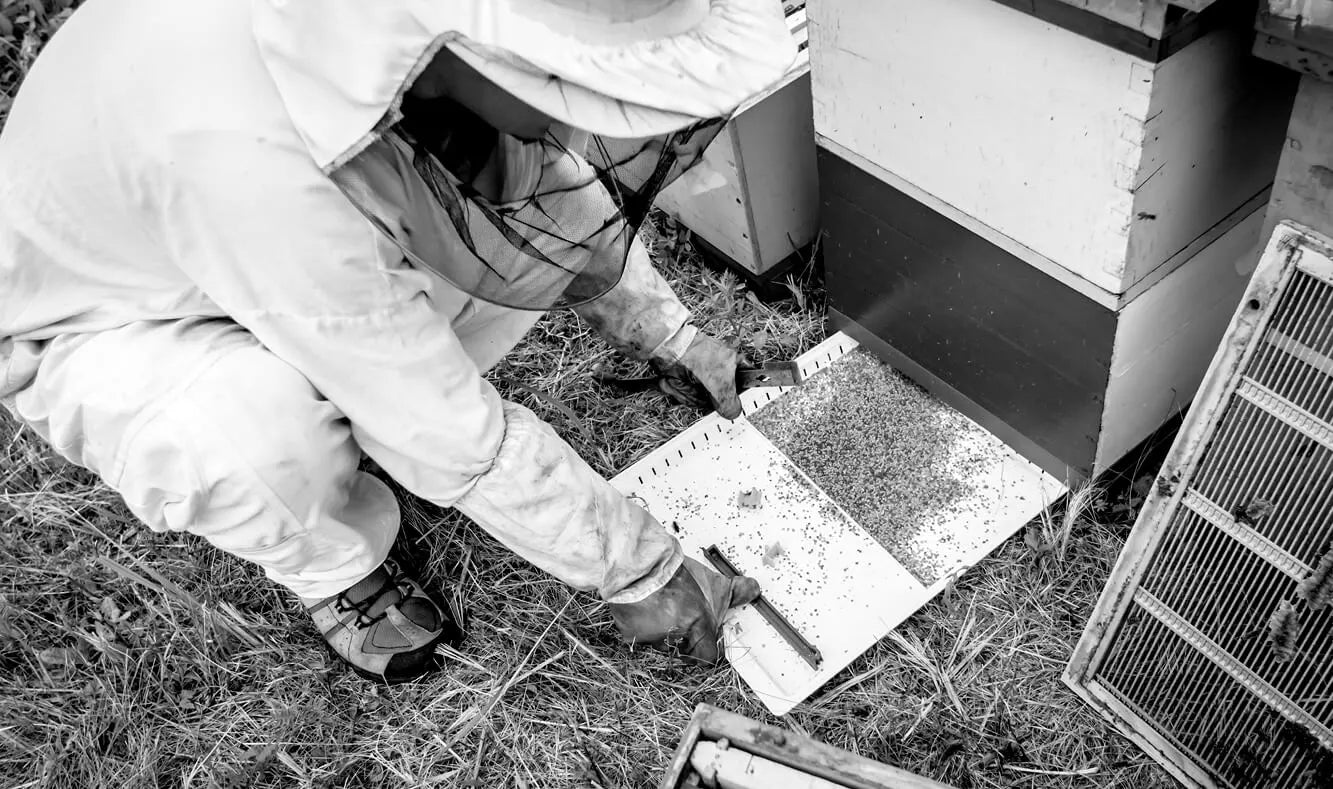 What is Bee Pollen and how is it made?
-
Pollen is a powdery substance produced from the male flower's stamen used for transferring male genetic material from one flower to the other. The transfer of pollen grains to the female reproductive structure is called pollination. This transfer can be mediated by the wind, in which case the plant is described as anemophilous (literally wind-loving). 
These plants typically produce great quantities of very lightweight pollen grains. Non-flowering seed plants are often anemophilous. Anemophilous flowering plants generally have inconspicuous flowers. Entomophilous (literally insect-loving) plants produce pollen that is relatively heavy, sticky and protein-rich, for dispersal by insect pollinators attracted to their flowers.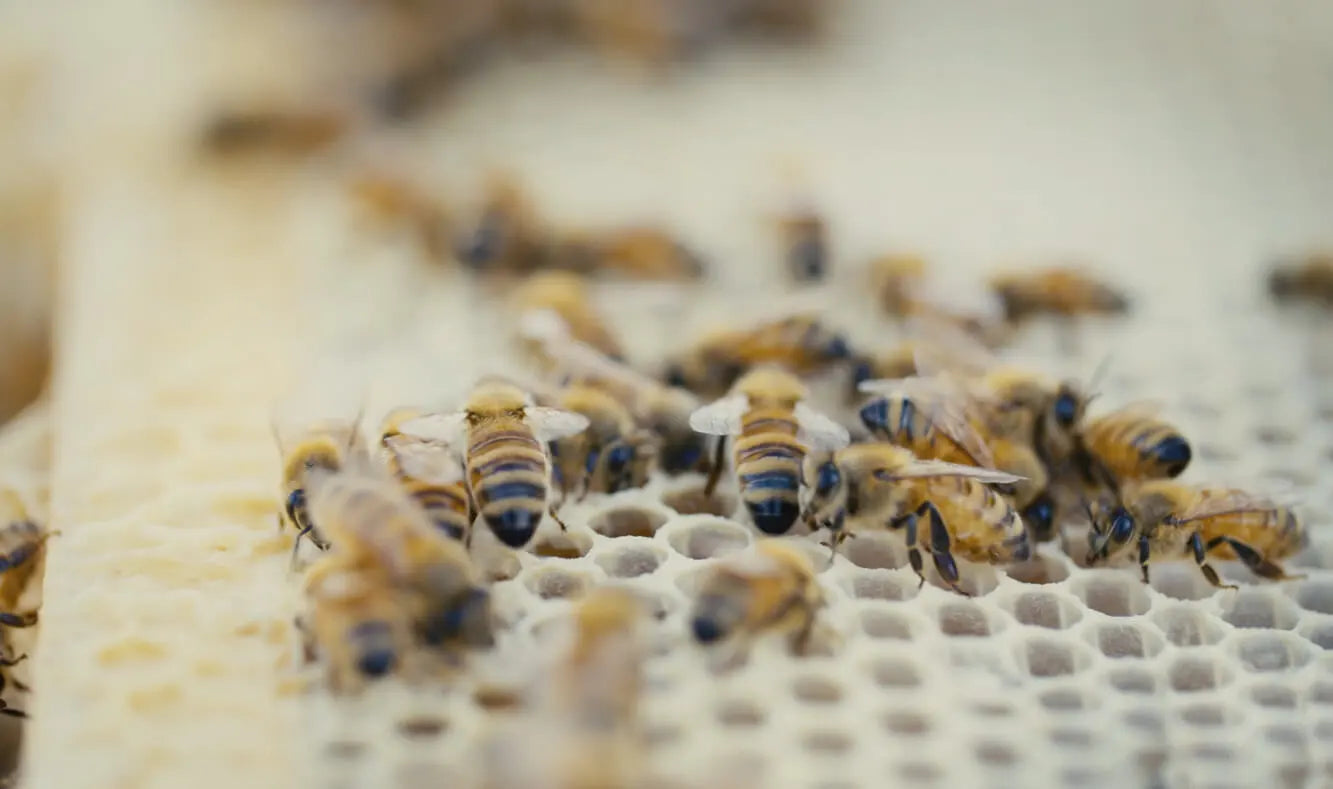 What does the Hive use it for?
-
EVERY POLLEN GRANULE IS TRULY UNIQUE AS THE BEES COLLECT IT FROM A MULTITUDE OF FLOWERS.
Bees carry the pollen they gather in a pouch on their hind legs, called a pollen basket, which they use to transport the pollen back to their hive.  A single bee can carry about half her own body weight in pollen.
Bee pollen is a ball of field-gathered flower pollen packed by worker honeybees and used as the primary food source for the hive. It consists of simple sugars, protein, minerals and vitamins, fatty acids, and a small percentage of other components. Also called bee bread it is stored in brood cells, mixed with saliva, and sealed with a drop of honey.  
It is rich in Vitamin B group's Thiamine, Niacin and Riboflavin. It also contains minerals such as potassium, calcium and magnesium, iron and zinc levels and high levels of folic acid.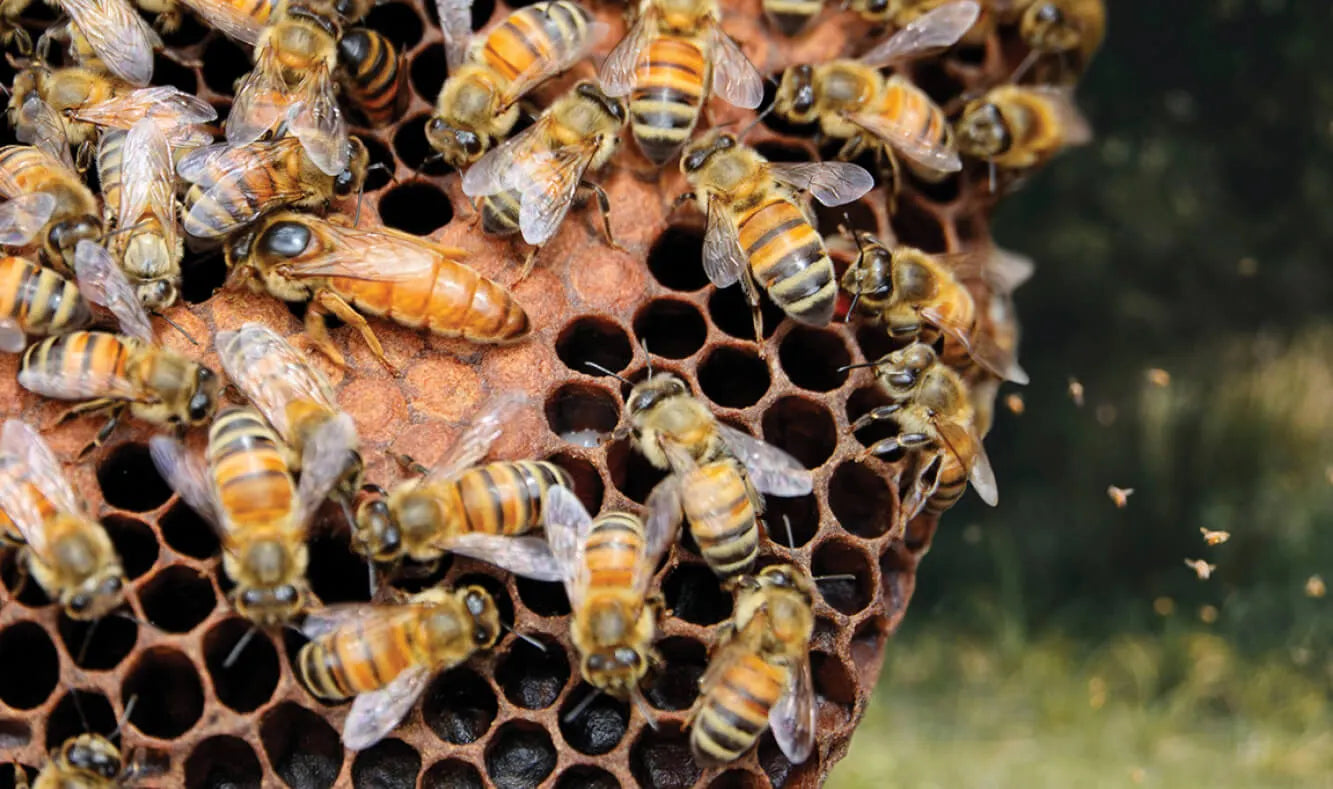 What is in Bee Pollen?
-
Bee pollen is natures superfood and rich in protein, carbohydrates, lipids, vitamins, and minerals and can boost energy levels and immunity. Our diverse range of bee products provide anti-inflammatory properties, restoration, healing, and nourishment.
Pollen is considered a super food, that is especially rich in Vitamin B group's Thiamin, Niacin and Riboflavin. It also contains minerals such as potassium, calcium and magnesium, iron and zinc levels and high levels of folic acid.
Taking Bee pollen as a supplement can help support the immune system, energy levels and general good health and wellbeing.
Every pollen granule is truly unique as the bees collect it from a multitude of flowers. Because of this, we get an amazing array of colour in each jar of bee pollen. Our beekeepers delicately collect the excess pollen granules, which are then carefully dried and handled to protect the nutritional qualities. Bee pollen is packed and sealed fresh, to ensure there is no damage to the granules or oxidation of the nutrients.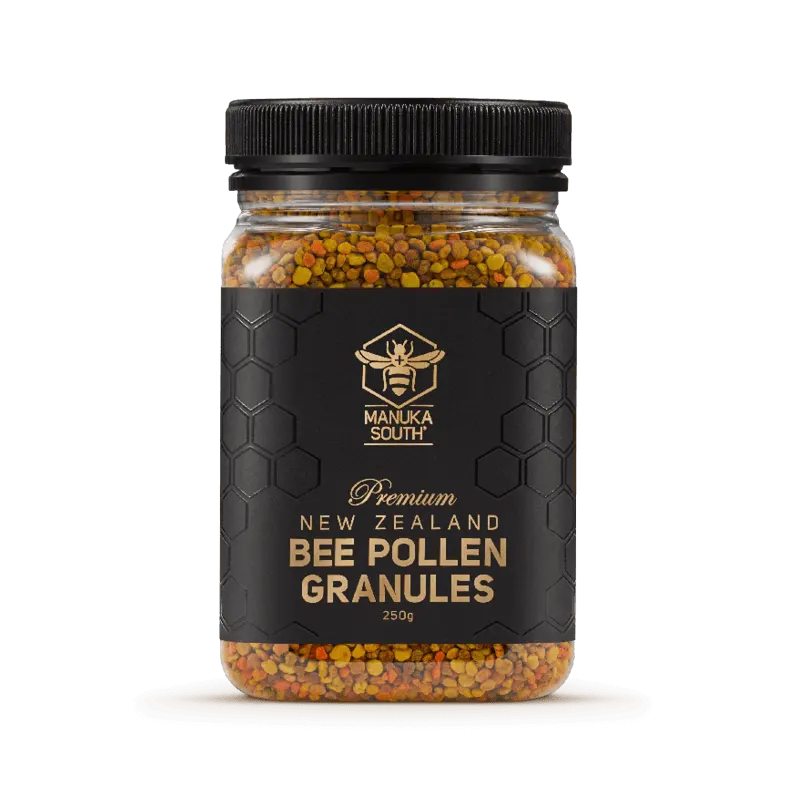 Discover Our Bee Pollen Granules
-
Collected by the honeybee, bee pollen is described as the richest and most complete food in nature. A perfectly balanced natural multi-vitamin.
Browse our Bee Pollen Range