CERTIFICATIONS
Our Promise 
All our honey is blended in small batches to allow for our extensive quality control. The consistent low processing temperatures guarantees that our honey retains its natural health properties.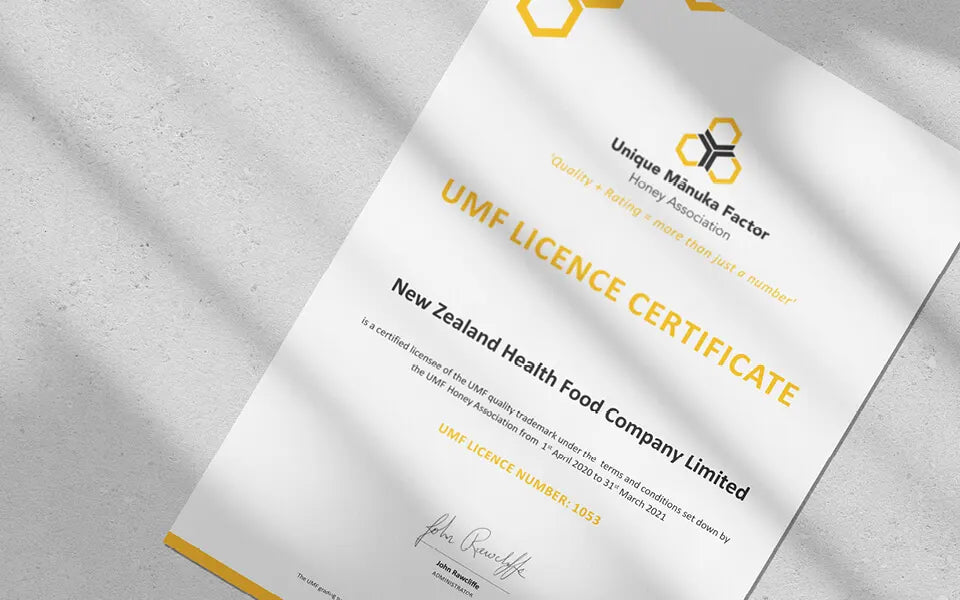 UMF Honey Association
-
Genuine grading - The UMF Honey Association has a world-leading science programme that is focussed on identifying the unique signature compounds of genuine Mānuka honey, as a way of safeguarding consumers and the industry. UMF® stands for Unique Mānuka Factor. The most genuine, high-grade Mānuka honey from New Zealand displays a UMF® rating on the label and packaging. This represents the unique signature compounds characteristic of this honey which ensure purity and quality. These include: the key markers of Leptosperin, DHA and Methylglyoxal.
With over 30 years' experience, we have the knowledge and expertise to manage product quality.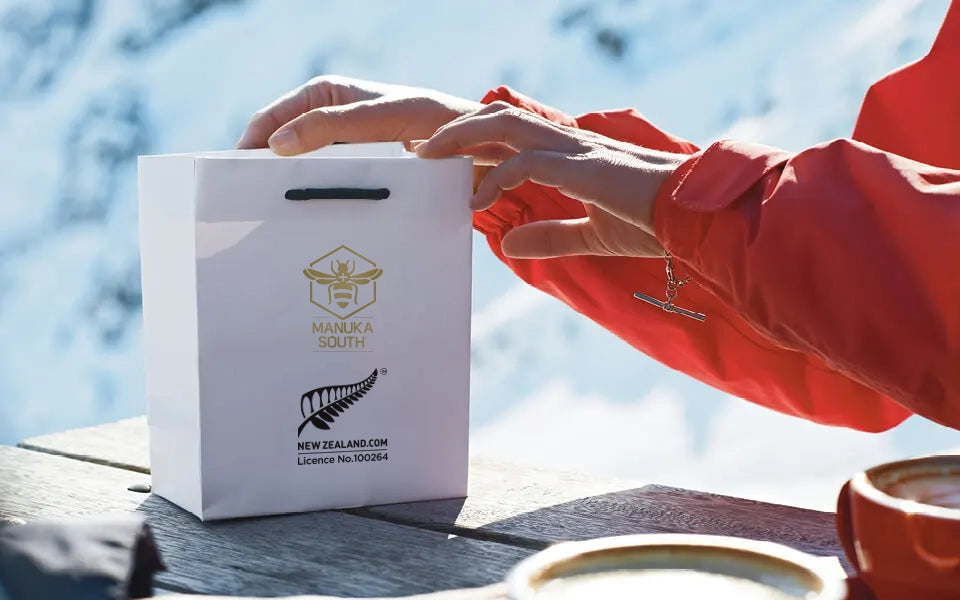 FernMark Certification
-
The FernMark represents the story of who we are and where we are from, our New Zealand Story. Underpinning this story are three core characteristics - kaitiaki, integrity, resourcefulness - which describe our attitude and way of doing things; a unique approach that is highly valued by our customers.
A licence to bear the FernMark is formal recognition that our business is an ambassador of the New Zealand Story. It is a privileged role, requiring us to always protect the well-being and reputation of our country.
Good Honest Honey 
-
Our premium selection of the finest Mānuka honey that our country has to offer, presented to you in our stunning range.