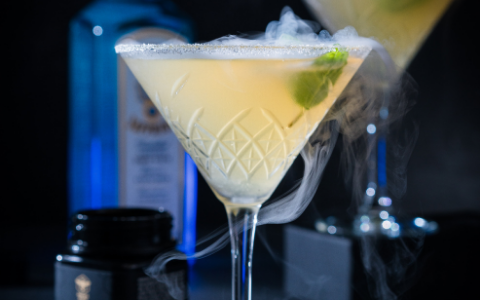 Do you like honey? Do you also like Vodka? Are you not a fan of overly sweet, fake syrup and extremely bitter cocktails? Then we have the perfect summer cocktail just for you!
We believe the best cocktails are the ones made with very few, simple, and natural ingredients – with just 3 ingredients, this Honey Martini will be a hit for all your guests and will leave them wanting more!
UMF 10+ Mānuka honey
Manuka South Premium Mānuka honey UMF 10+ maintains the quality, purity and delicious taste that is synonymous with the Manuka South brand, which bringing the higher UMF rating of 10+. UMF 10+ is one of the most popular UMF levels, it brings the additional benefits that the unique New Zealand UMF Mānuka honey is world famous for.
Manuka South UMF 10+ Mānuka honey is creamed to perfection, every batch is a true taste of quality unmatched by any other brand. The whole family is sure to love this product and is one of our best sellers.
3 Ingredients – it is all you need!
60ml Vodka
1/2 tsp lemon juice
Let us get shaking!
Combine vodka and lemon juice in your cocktail shaker, fill with ice
Microwave the

 

Manuka South UMF 10+ Mānuka honey

 

for 5 seconds (just to soften) then add to shaker
Shake, shake, shake!
Strain into your martini glass
Enjoy
Recipe inspired by: Crafty Cooking Mama