There is nothing tastier that our Mumma's Chicken Nibbles - For many years, Lynda (our mum) made her famous Honey chicken nibbles for family dinners. We knew as soon as we got home from school that she was cooking them because the smell just instantly hit our spot of happiness and excitement.
They are delicious, they were sweet and sticky, they are mouth-watering and always left us fighting over who got to take the leftovers to school the next day.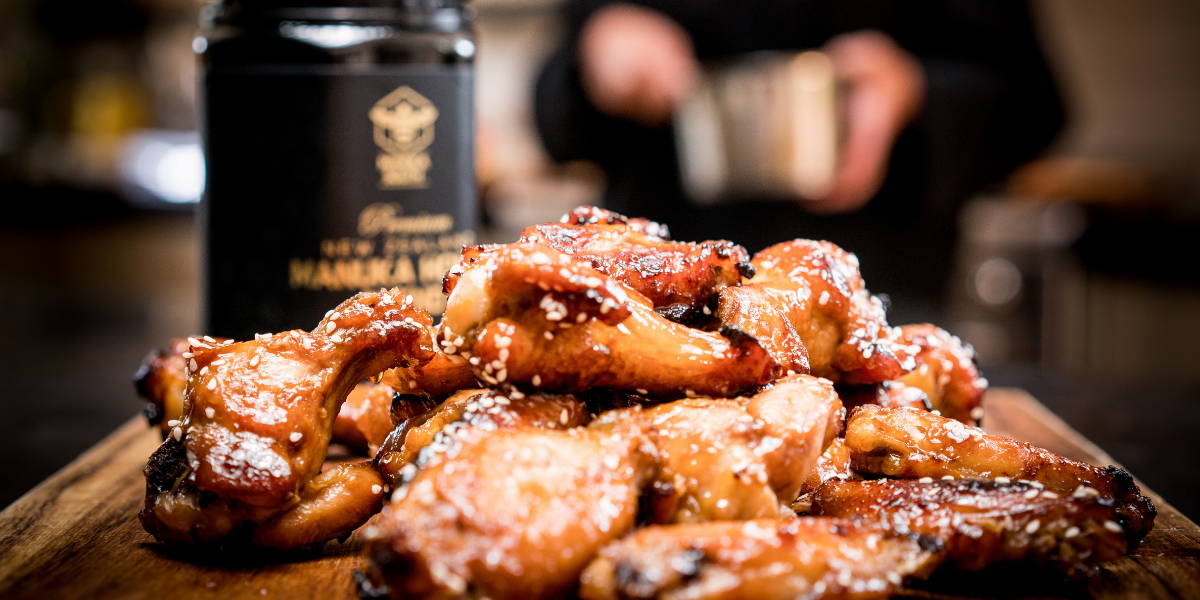 However, we were never allowed to know the recipe! Mum kept it top secret from us all and would say 'If I tell ya ill have to kill ya'. Even once we all moved out, she still would not let go of this secret recipe.
Last month for International Women's Day something special happened… Lynda shared the recipe with us.
So here we have it, Lynda's Top Secret Honey Chicken Nibble Recipe – exclusively for you!
1kg Chicken Nibbles
Soy Sauce
Sesame oil
Crushed garlic
Sesame seeds
Lemon wedges
Creating the top secret sauce:
Mix the below into your chosen jar, to create your 'special sauce'
In a bowl, marinade the chicken nibbles with your special sauce, ensure you have mixed it over all the chicken nibbles.

Cover bowl with cling wrap and store in fridge for 2 hours

Remove and place into oven tray, ensuring they are separated.

Cook on 180℃ for approximately 30 minutes

Turn each nibble throughout the process to ensure chicken is cooked evenly

Once they are cooked through, and look brown and crispy, remove from oven

Let rest for 5mins

Drizzle over 1-2 tbsp of extra Manuka South Mānuka Blend
Sprinkle over 2 tbsp sesame seeds

Squeeze over lemon juice

Serve and enjoy!

Don't these sound delicious?
We would love to see you create 'Mumma's Top Secret Honey Chicken Nibbles, and if you do please tag us @manukasouth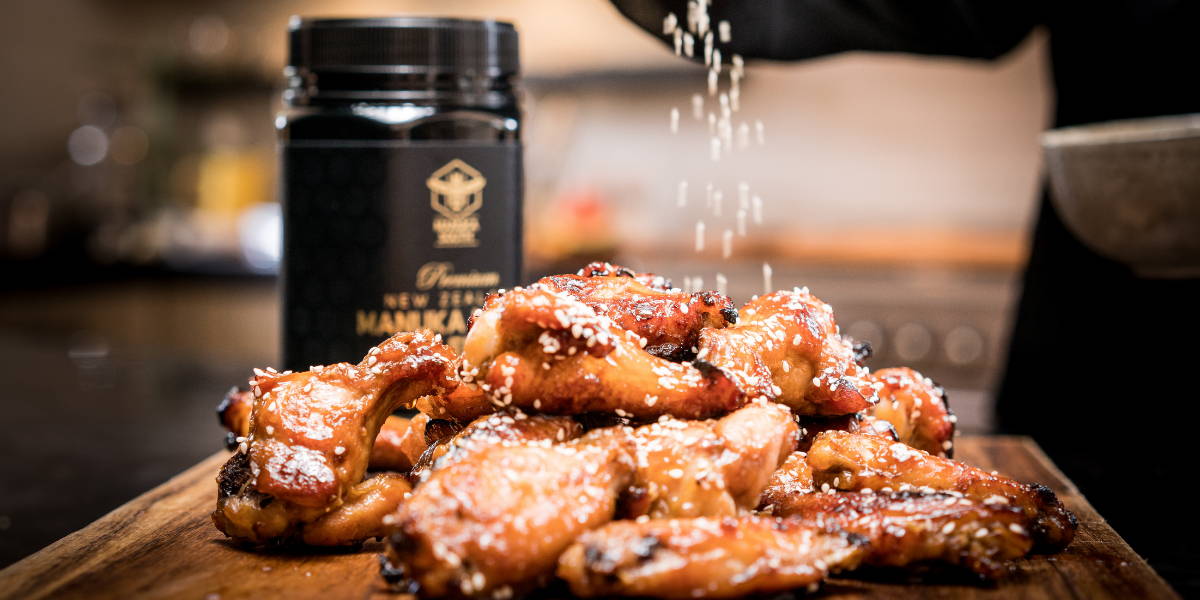 Manuka South Mānuka Blend
Mainly sourced from the Central South Island of New Zealand, and known for its bold taste and silky texture, our premium Mānuka honey blend offers a delicious taste of the hive. Sourced from remote locations throughout New Zealand, all our premium Mānuka honey is the best quality product our country has to offer.