It takes a skilful hand to make the world's finest honey.
Superior strength, luxury, and quality.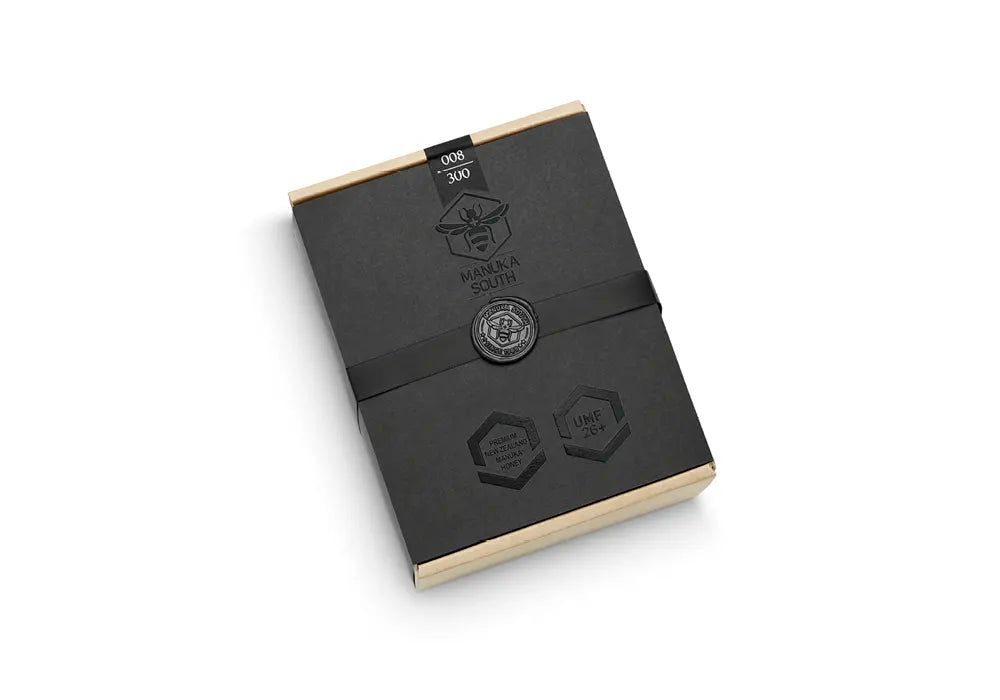 Rare and Refined
-
We designed the luxury, wooden presentation case because this is some of the highest quality Mānuka honey on the market, and we felt it deserved a little more care and attention than the rest.

Every detail in the packaging reflects the special nature of this honey.

Each outer-box is sealed with a Manuka South authenticity seal, stating the specific production number on the box.

The long history of the family business is expressed through the custom Manuka South black wax seal on the front.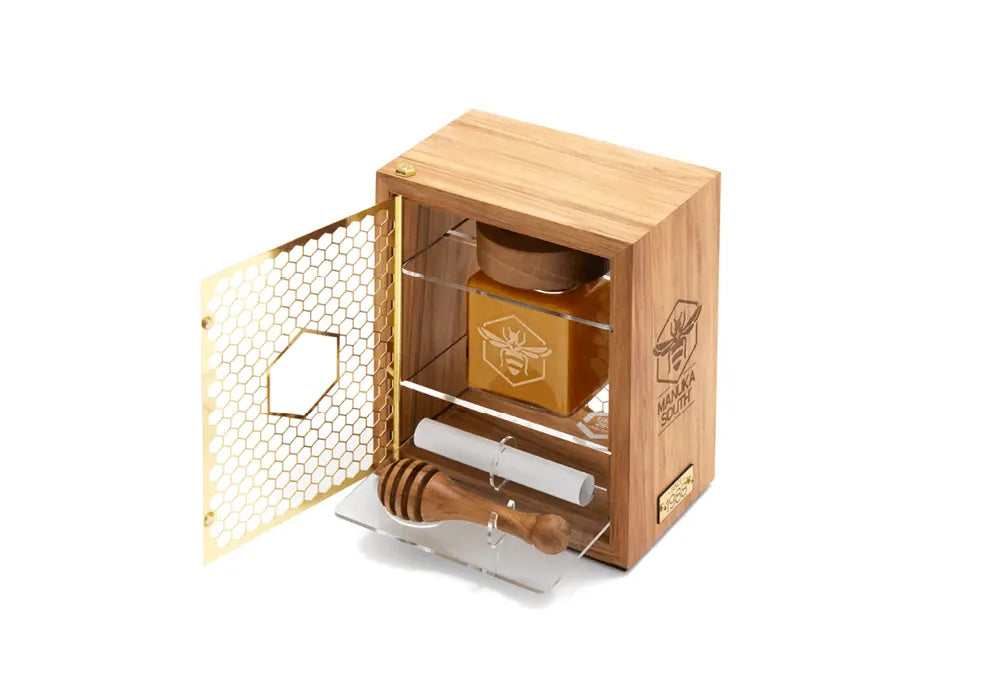 Like No Other
-
The case was designed as a nod to the timber frame of the hive, as well as the honeycomb that the honey was extracted from.

It is finished with wood oil, then hand-polished with a special Manuka beeswax-based polish. The same beautiful finish has been applied to the engraved Rimu jar lid.

The case is a simple but elegant geometric style, with crisp edges and corners (just as a hive frame is made). The front and back panels use a honeycomb pattern incorporating the Manuka South logo.