The secret behind our Limited Reserve collection lies in the passion and dedication of our team, our Beekeepers, Head Creamer, and Master Craftsman.
Each vintage in our collection has been created from some of the finest single-batch Mānuka honey available in the world.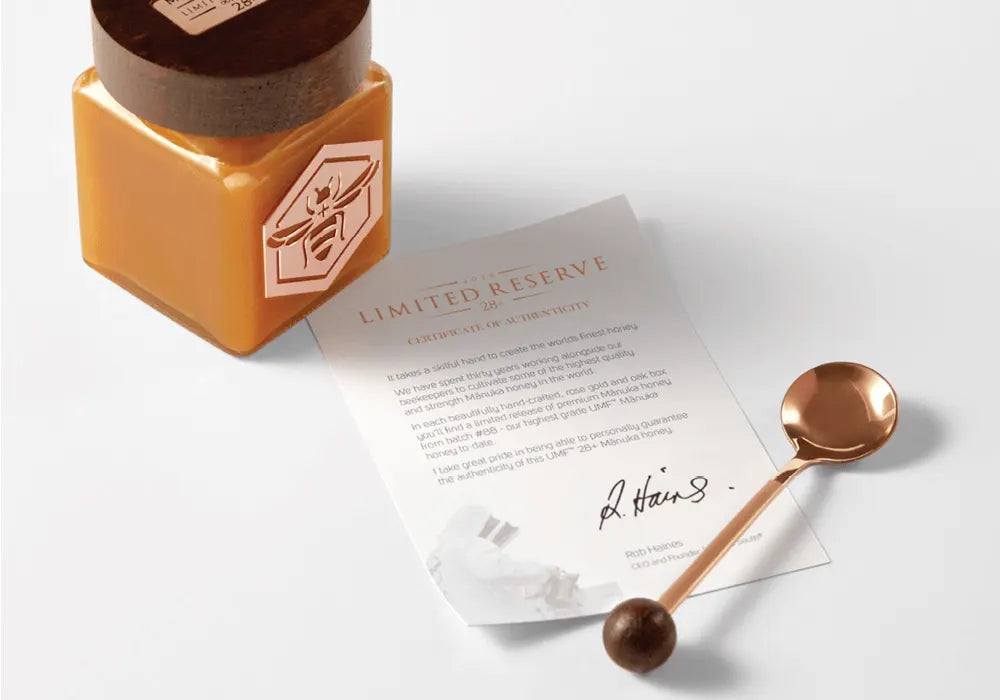 Hand crafted to Perfection
-
Each Manuka South 2018 Limited Reserve box has been carefully hand-crafted right here in New Zealand, from sustainably sourced Roasted Oak, and finished in a natural stain to enhance the texture of the wood grain.

It is finished with a wood oil, then hand polished with a special Mānuka beeswax-based polish.
Beautifully Packaged
-
A discerning eye will notice the perfectly matched dovetail finger joints at each corner, and both sides of each box have the Manuka South logo laser-engraved.

Each logo is accompanied by a rose gold plaque; one side showing 'Since 1988' – a nod to the company's long history – and the other showing the production serial number, further ensuring authenticity.