OUR BEEKEEPERS
A Labour of Love 
It is the spellbinding landscapes, the bounty of natural resources, and the generosity of the people that makes New Zealand one of the most beautiful and precious places on earth.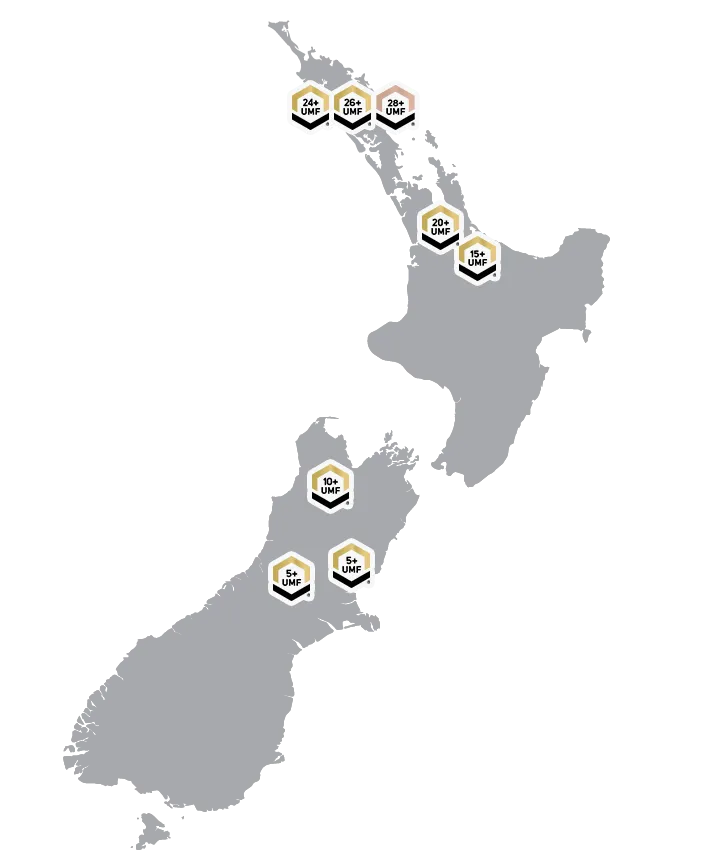 Our Partnerships
-
We are passionate about quality. This starts with the relationships we have nurtured over the last thirty years with our family of beekeepers, which enables us to carefully select each batch from the best Mānuka honey available. 
We made a conscious decision early on not to focus on beekeeping, but to establish long-term relationships with experienced apiarists which share the same values of quality and sustainability. These relationships nurtured over the last thirty years gives us the ability to choose the best quality Mānuka honey from all over New Zealand. These apiarists are no longer just a business connection, but are part of the Manuka South family. 
It is because of these fantastic connections we get the first pick of the very best Mānuka honey available, from all the top producers in New Zealand. Only the finest quality honey available is hand selected for our premium product range.